I have been involved with this burgerlicious event since its inception, coordinating judging  over the years. This year I am excited to step into the burger corral as a foodie Judge. As Burger Belle, I covered last year' s Burger Battle V event for Burger Beast. Here is a recap of my favorite 2014 burgers:
I started the night with last year's winner Rosie's Bar and Grill. This year's burger was uniquely topped with panko fried cheese, sriracha mayo, and smoked crispy bacon. They draped us with colorful leis and my burger had a pretty pink paper umbrella — securing their 2nd Fan Favorite trophy.
Next to Las Olas' neighborhood restaurant, Sweet Nectar Charcoal Grill & Spirits who combined prime, chuck, and short rib into a very juicy, well seasoned (and perfectly cooked) burger topped with crispy smoked bacon, a dab of sweet onion jam (imparting a honey flavor) and crunchy coleslaw on a very fresh onion bun. The juiciest burger of the night (pictured to your right). Too sweet for the judges, the savory burgers took home the awards.
I love Blue Cheese so I was excited to see Burgers & Suds' Escobar burger at the Battle. This tasty burger was cooked in butter and combined 2 types of blue cheeses, crispy bacon, tangy red onion, lettuce, tomato, and grenadine. Uniquely good and leaving me wanting a second BITE. They received the Judge's Choice award for Best Burger Joint Burger (tied with Tucker Duke's Lunchbox).
American Social's Miami Heater burger was crafted with short rib and brisket all wrapped in bacon and stuffed with Boursin cheese. A spicy sauce coated the patty and it was nestled in a fresh bun. My burger was crispy (I asked for that), which sealed in the juices and created one tasty BITE. The judge's awarded them 5 perfect scores securing the Best Burger trophy.
Tucker Duke's Lunchbox
served the Charlie White, a burger topped with bourbon pimento cheese, crispy onions, and homemade tucker sauce all locally sourced ingredients. It was more well done than I prefer, but the meat was seasoned perfectly, a bit salty and served on a crunch bun. I had the Fido Burger at Burger Beast Burger Brawl, and that burger is my favorite. The Charlie White received the Judge's Choice award for Best Burger Joint Burger (tied with Burgers & Suds).
Shooters Waterfront Café served up a burger cooked in duck fat (yum) with tomato, sweet and spicy pickle, onion and melted mozzarella cheese. The unique flavor got the judge's attention, they were awarded the Best Knife and Fork Burger. Hope they add this to the menu, with a Bacon option!
As we get
ready for the sixth year, Here are the winners of the Riverwalk Burger Battle to date:
Best Burger Trophy: 2010 & 2011  Georgie's Alibi | 2012  Charm City Burger Company | 2013  Rosie's Bar and Grill | 2014 American Social Las Olas
Fan Favorite Trophy: 2010  The Capital Grille | 2011 & 2012  ROK:BRGR | 2013 & 2014 Rosie's Bar and Grill |
Burger Nirvana: 2010  Georgie's Alibi | 2011  Capital Grille, Georgie's Alibi, Hard Rock Cafe, Johnny V, Timpano Italian Chophouse | 2012  Charm City Burger Company | 2013  Charm City Burger Company, Rosie's Bar and Grill | 2014 American Social
Riverwalk Burger Battle™ VI presented by the Pilgram Group
This year's sizzling event will pit sixteen (16) top burger joints and restaurants against one another as they show off their creative juices and grilling skills to 1200+  guests along the scenic New River. Check out our Slider Eating Contest Sponsored by Stevens & Goldwyn, P.A. The Battle brings together South Florida burger aficionados for an evening of gourmet burger creations, cocktails, beers and fun, while raising funds to support the Riverwalk Fort Lauderdale's mission of building and nurturing a vibrant community connected by the New River. Live music by "That Band". Click this link for details and tickets.

BBVI CONTENDERS: ★Champion American Social ★B. Bar & Grille ★Beauty & the Feast ★Big Bear Brewing Company ★Big City Tavern ★Bokampers Sports Bar & Grill ★Frankey's Sports Bar ★Georgie's Alibi  ★Grill Republic ★Gulfstream Park ★MEAT Eatery and Taproom Boca ★Mind Your Manors ★Rivals Waterfront Sports Grille ★Shooters Waterfront ★Timpano Italian Chophouse ★Tucker Duke's Lunchbox
In addition to the unlimited burger tasting, all event goers will be treated to a French-Fry Bar sponsored by The Downtowner. Each guest will receive three drink tickets for use at either the Jack Daniels cocktail stands & the Barefoot Wine & Bubbly tent provided by Premier Beverage and beer stations supplied by Stephens Distributing to complement their burger.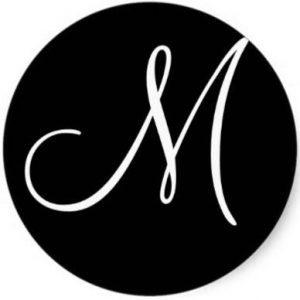 Renée Korbel Quinn | Mixology & Lifestyle Editor | Creating unique content for Eye on South Florida. A Downtown Girl Mixing it up in the South Florida scene. The latest in craft cocktails, craft beers and culinary experiences. Connecting with spirited friends to share ideas, stories and life! Think of it as "Cocktail Therapy". Read her BITES column in Go Riverwalk Magazine and get social on Twitter, Instagram and Facebook.