Jack Namer, Founder, Chairman & Executive Producer: Jack Namer born and raised in Brooklyn, New York (Coney Island) is a visionary entrepreneur with over 38 years' experience building, developing and managing innovative telecommunications and internet technology companies. Namer, a native of New York throughout the 60's and 70's began setting the stage for a successful career in communications and celestial broadcast.
In 1970 Jack was accepted to the New York City Police Department as Police Officer, throughout the next thirteen years was promoted to detective and worked a few very high profile cases, (Son of Sam) in 1972 was drafted and allowed to join the Navy and was accepted into (COMNAVSPECWARCOM) at Little Creek, Va. and deployed to the Far East. When returned to the PD after term stayed until 1983 vested out of the police department to pursue other opportunities and relocated to Florida.
In 1984 American Communications Group, a/k/a AMCOM was formed in Fort Lauderdale, Fla., As President and CEO, he developed and managed a multi-national interconnect company employing 1500 people which handled installations for AT&T and the "baby Bells" as well as various national interconnects. AmCom became a licensed tariffed telephone carrier, licensed by the public service commission. He received entrepreneurial recognition from AT&T, Inc. 500 Magazine, and Coopers & Lambert for achieving position 51 out of the fastest growing 500 US companies with 45 million dollars in annual revenue.
In 1987, American Information Systems, Inc., a/k/a AIS, was formed in Fort Lauderdale, Florida. As President and CEO, Namer developed innovative products and services that integrated telecommunications into television, broadcasting and other industries. Products included 900 number polling, viewer surveys, and sweepstakes with various retail product tie-ins such as soft drink sweepstakes. Namer grew AIS to be the nation's largest 800/900 service aggregator. He grew annual revenues to over $168,000,000 during the first 12 months of operation. AIS was ultimately sold to US West.
In 1990 Namer's family established Movie Time Channel its purpose was to broadcast major studio movie trailers which was ultimately transformed into the E! Network. Many innovative projects and concepts were brought to fruition i.e.: Namer's concept "Fashion Police" was born led to further development creating a Strategic Partnership with SFX Entertainment with allowed access to over 350 "A" listed celebrities.
In 1991 with a new paradigm in communications, and with his successful track record and knowledge of the industry, he ventured into the formation of StarTalk, Inc. based in Sunrise, Florida. As President and CEO, he developed further developing Strategic Partnerships, unique business models and a digital network for a facilities-based prepaid calling card carrier that specialized in celebrity tie-in cards, promotional cards, and limited edition collectable cards. Namer also designed and implemented Affinity programs for national non-profit groups. Some of StarTalk's more recognizable clients included ABC, NBC, CBS, CNN, FNN, HBO, Kodak, Fuji
Film, Donald Trump Enterprises, Tri-Star Entertainment, Coca Cola Bottling Company, We Media, Georgetown University, and the Kobe Bryant Foundation. Notable celebrity tie-in cards included Arnold Schwarzenegger's "Terminator Cards" and Michael Jackson's limited edition cards. StarTalk was one of a small handful of companies allowed to co-brand their calling cards with AT&T's logo. In this venture, he grew revenues to over $1,000,000 daily with a 33% to the bottom line by the second quarter of operation. In 2001 he sold Star Talk to AT&T to pursue other interests in the ever growing communications and broadcast industry.
In 2005 after a long hiatus Namer formed BlackBook2 an internet social medial interaction portal, with the Strategic Partnerships and unique features, i.e: VoIP, Fax, Email and various office products available by subscription. In addition to Black Book2 a need arose for Music and Video, hence BB2Live (Billboards and Block Busters) was created. The membership gained momentum and the threshold was established at 25,000,000 members. Membership was validated monthly and scrubbed to make room for fresh members. BB2Live created a portal for distribution allowing advertiser's unique place card, example is Coca-Cola advertised then Pepsi could not. This created a beach front only type environment. Revenues exceeded expectations in 2012 that company was negotiated and was sold.
In 2013, Eye On South Florida was formed as a digital television network, delivering content to all smart devices with the ultimate vision, a multi-media channel network with, fresh, fun and focused programming for global reach. This vision comes with the thought that, with such a multi- medium platform to share with the world, he could finally produce or acquire the type of programming from independent producers. Eye On South Florida Television will be his most responsible business venture yet, and will even cater to promoting the multitudes of important charitable causes that strive to raise funds for those less fortunate. He claims entertainment and communications portals should be fun and focused. Eye On South Florida television is sure to attract a wide range social community of viewers from around the globe for advertisers to explore. In the latter part of 2013 Eye On South Florida consolidated into Eye On Media Network and went public.
In 2018 Eye On Media (the Public Entity) was sold and all the assets of Eye On South Florida were purchased back and Eye On Channel was formed. The rest is history ......
Amy Nalewaik, Co-Founder and Executive Producer
Nalewaik spent 11 years in healthcare administration for a privately held healthcare corp. specifically in pediatrics for home health and school board staffing. During Nalewaik's tenure she opened 11 offices and managed a staff of over 400. Won multiple contracts and RFPs for the school boards of Broward, Miami-dade, and Palm Beach counties. The last 6 years Nalewaik has been involved in social media/technology solutions, developing multiple web properties, and studio production/live streaming broadcasting. Nalewaik's main purpose in development of products or technologies, is to educate and empower coupled with the capabilities of production all the way through to distribution. Nalewaik has consulted for the military, healthcare companies, and media companies.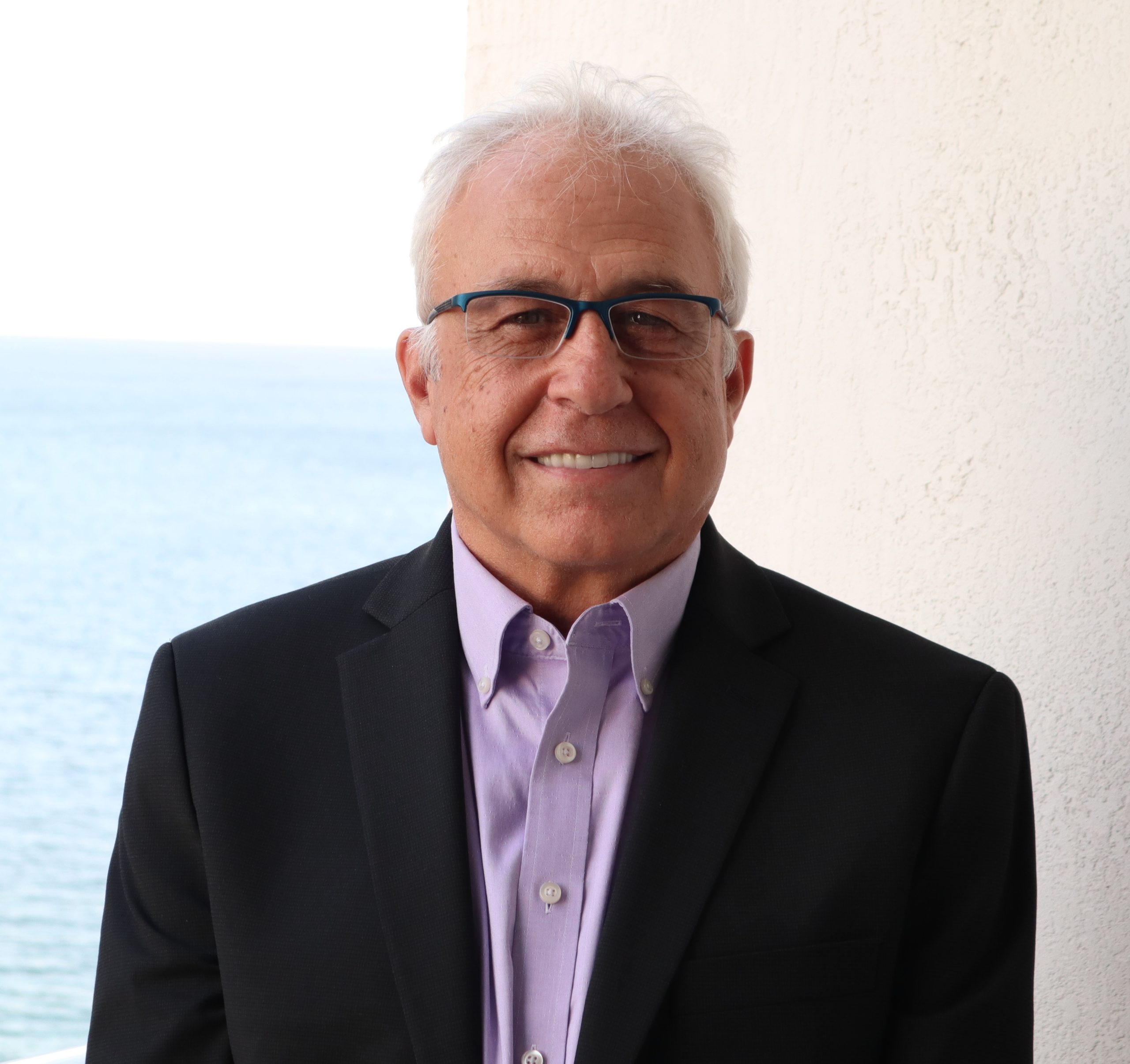 Mark A York, President Global Development and Media Acquisition Mark has been structuring complex business development relationships from initial concept and design through turnkey operations in a wide array of industries around the world. Areas of involvement have been in developing strategic partnerships in law firm business development, commercial transportation, bioengineering/nano-tech product development, data center and technology related joint ventures, building healthcare provider and facility relationships, corporate regulatory and governance guidance as to private and governmental partnerships. More recently there has been a focus on "Green Project" ventures in hydro-water based conservation, waste-water management, alternative energy and related conservation developments through work with IIG Sustainable Cities, Inc.
Prior to IP SecureTech, Mark was affiliated with major law firms and corporate legal departments throughout the United States focusing in Intellectual Property/Complex Commercial Litigation, Corporate Regulatory Compliance, and Corporate Due Diligence review in the Mergers & Acquisition area primarily for international clients. These firms include Schiff Hardin, LLP; Locke, Lord, Edwards LLP and Arnold, White & Durkee as well as Westinghouse Nuclear Design Systems; Newell-Rubbermaid and Northrop-Grumman Corp. where he was active in securing, supporting and structuring long-term business relationships. The company founder began his business career with Encyclopaedia Britannica, N.A. as a Federal Regulatory Compliance Director, while monitoring, enforcing and directing worldwide compliance issues. These professional law firm relationships continue to this day in select projects.
Cameron "Kim" Dawson, Producer & Content Consultant Kim Dawson is a 38-year veteran of the film and television industry based in Orlando, Florida. Along with his production credits (below), he has also served as a Production Executive & Line Producer for Showtime Networks, Trans World International, and "Making the Band" with Trans Continental Companies in a joint venture with ABC and MTV. Kim produced "Teenage Mutant Ninja Turtles I-II-III" for New Line Cinema, "Bobby Jones Stroke of Genius" for Sony Pictures. Kim serves as the Producer and Managing Member for Possibility Pictures, LLC.
Kim Dawson has operated SkyDog Productions as an independent production company in Orlando since 1988. SkyDog has engaged in a wide range of activities from providing complete line production services and consultation, to product development, joint ventures and co-productions. Kim is both a line and creative producer with a strong business managerial background, narrative experience, as well as marketing expertise.
Kim finished production on the feature film To Write Love On Her Arms, starring Kat Dennings which is based on the true store story that inspired the global social movement To Write Love on Her Arms (www.TWLOHA.com) which will be released by SONY in March 2015. Kim produced Letters to God, which was released theatrically in April 2010. He is in prep on "Racer's Heart", a dramatic, action romance about Nascar driver Bobby Allison, which shoots in 2015 for Posse Films as well Payne and Tracey, the true story of Payne Stewart, which is in script stage currently.
He has many Feature, TV, and web-based projects in development in a variety of genre including a 1970's crime thriller titled "Wireman", a family adventure called "Elephant Wild", an action adventure "Pieces of 8", a reality series "Self Defense Alliance", and animated projects "Flight of the Emu", and "Magic Feathers".
Kim moved to Orlando to produce the "Mickey Mouse Club" for Disney Channel and produced the first two seasons 1989 and 1990 before producing three Teenage Mutant Ninja Turtle feature films for Golden Harvest and New Line Cinema from 1990 until 1993. In 2004, he produced the feature film Bobby Jones: Stroke of Genius starring Jim Caviezel, Malcolm McDowell, Jeremy Northam and Claire Forlani for Sony Pictures.
In 1994 and 1995 he produced 65 episodes of "THE NEWZ" for Columbia Tri-Star Television at Universal Studios Florida. In 1996, he was Supervising Producer for "Tarzan the Epic Adventures" shot in Central Florida utilizing Disney MGM and Universal stages. He was the Coordinating Producer for 3 seasons of MTV/ABC's "Making the Band" from 1999 to 2001 on behalf of series creator Trans Continental TV.
As Executive in Charge of Production and Director of Original Programming for Showtime Networks in Los Angeles from 1980 until 1986, Kim supervised production of various series including "The Paper Chase", "Steambath", "Shelley Duval's Fairy Tale Theater", "Brothers", "Comedy on Showtime", and scores of music, comedy, and variety specials.
Kim began his TV career in 1976 with Trans World International and worked up from Associate Producer to Line Producer and Producer on many series including "Games People Play", "Battle of The Network Stars", "The World's Strongest Man", "The World Series of Poker, " Challenge of The Sexes", "Survival of The Fittest" "Superstars" and more. The series aired on ABC, NBC, CBS and ESPN.
He was Executive Producer for a series of videos for Walt Disney World Merchandise and has consulted for TEQ Games, LLC in developing immersive educational learning games for high school kids focused on Science, Technology, Engineering and Math (STEM).
Kim, 66, lives in Orlando with his wife, Doreen, of 35 years. He has 3 children, Skyler (29), Leah (28), and Cameron (25) and is a 1970 graduate of Williams College with a degree in Political Science.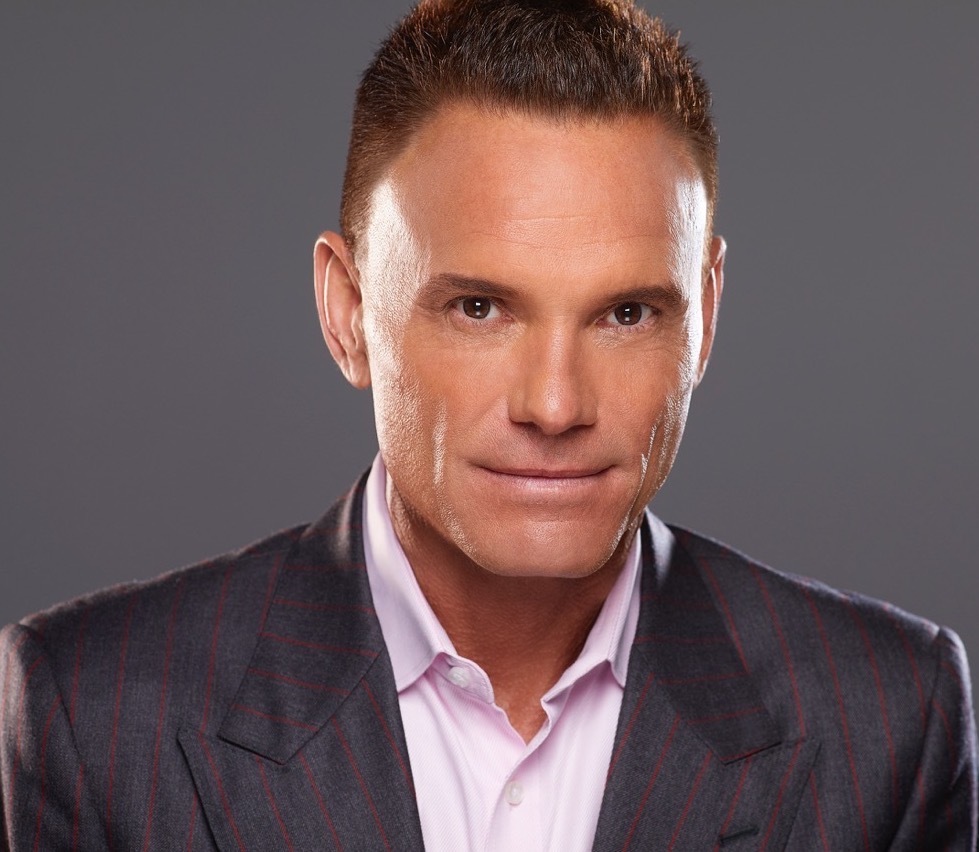 Kevin Harrington
Mentor/Advisor As an original "shark" on the hit TV show Shark Tank, the creator of the infomercial, pioneer of the As Seen on TV brand, and co-founding board member of the Entrepreneur's Organization, Kevin Harrington has pushed past all the questions and excuses to repeatedly enjoy 100X success. His legendary work behind the scenes of business ventures has produced more than $5 billion in global sales, the launch of more than 500 products, and the making of dozens of millionaires. He's launched massively successful products like The Food Saver, Ginsu Knives, The Great Wok of China, The Flying Lure, and many more. He has worked with amazing celebrities turned entrepreneurs including, like Billie Mays, Tony Little, Jack LaLanne, and George Foreman to name a few. Kevin's been called the Entrepreneur's Entrepreneur and the Entrepreneur Answer Man, because he knows the challenges unique to start-ups and has a special passion for helping entrepreneurs succeed. kevinharrington.tv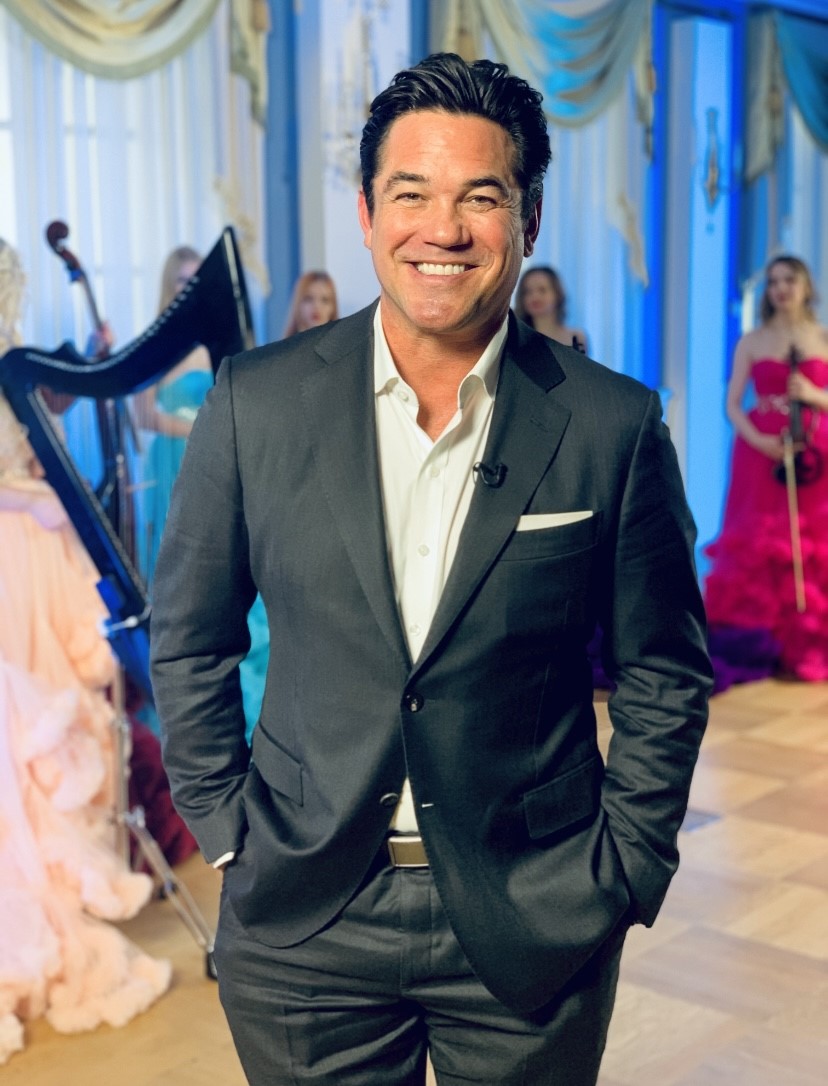 Dean Cain
Advisor Dean Cain is a multi-faceted, Emmy-winning filmmaker and actor. An All-American football player at Princeton University, he moved to entertainment when an injury ended his (NFL) Buffalo Bills career.
He starred as Clark Kent/Superman in "Lois and Clark: The New Adventures of Superman" (4 seasons), produced and hosted "Ripley's Believe It Or Not" (4 seasons), and has made well over 100 films, including "Out of Time" "The Broken Hearts Club," God's Not Dead," "Vendetta," and "Gosnell."
You may have seen him co-hosting THE TODAY SHOW, or FOX AND FRIENDS in-between his numerous film and television projects. He is currently hosting season 9 of "Masters of Illusion" for the CW, and season 3 of The Christmas Caroler Challenge, and just completed his feature-film debut, LITTLE ANGELS, which he wrote, produced, directed, and starred in (slated for a late- 2022 release).
A strong believer in Human Rights, Dean received the prestigious ORDER OF ARMENIA for producing the anti-genocide documentary film, ARCHITECTS OF DENIAL. Dean's newest documentary, HATE AMONG US, just won an Emmy. HATE AMONG US shines a light on the current rise of anti-Semitism throughout the United States and Europe.
A single father and a staunch supporter of our military and first responders, Dean is honored to serve as a sworn Sheriff's Deputy in Frederick County, Virginia, and a Reserve Police Officer in Pocatello, Idaho. Dean also serves on the Board of Directors for the NRA. In Dean's own words, "real heroes don't wear capes, they wear uniforms and stethoscopes and badges."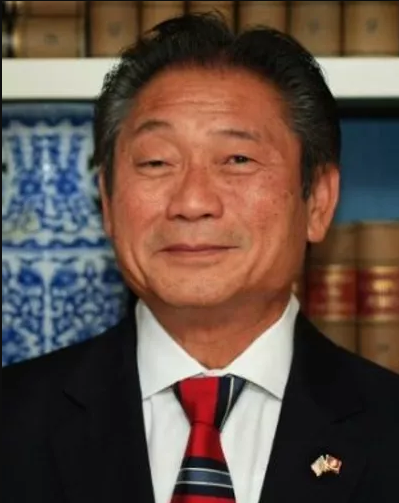 Eddie Tantoco
EVP of Business Development Over the last decade, Eddie has had the good fortune of working with the world's best doctors, scientists and engineers, as well as business, government, military,and law enforcement leaders, who are making a significant and positive impact on humanity in healthcare, medicine, cleaning the environment and protecting people and animals from man-made toxins in the air, water and the ground.
The primary mission and passion of Eddie's global team, which has millions of followers, is to continually educate and provide the best solutions to humanity, while creating jobs and business opportunities for all people.
Eddie is a CPA with an extensive background in successful business development for over three decades as a corporate officer of two major global corporations.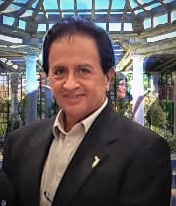 Peter Leon, GREEN, e-PRO, GRI, CIPS
VP Real Estate Mergers & Acquisitions Peter has recruited hundreds of Real Estate agents early in his career and with his team has sold over 750 Million in Real Estate. As a Florida Real Estate Broker, Peter's mission is to provide a truly global networking & collaboration program to facilitate the agents working internationally and to provide a simplified global network of opportunities. Recently appointed to the National Association of Realtors Global Business & Alliance Committee for 2022 Peter currently holds a Florida Mortgage License NMLS # 361473 since 2011. Peter Has been a 10-year member of the Florida Realtors Global Networking Committee, Peter is a Florida Realtors State Director representing District #4 Miami and the Florida Keys Realtor Associations Member of FIABCI USA and Vice President AREAA Greater Miami. Peter holds several designations including the CIPS, GREEN, GRI, and e-Pro. Peter in 2021 was appointed UAE Ambassador to Broward County Florida, by Commissioner Dale V.C. Holness Peter in 2021 was appointed Official Global Representative to Invest In Dubai Real Estate, The International Property Show (Dubai) by H.E. Dawood Al Shezawi President of www.AimCongress.com Peter Leon was appointed as one of the ambassadors for the Florida Realtors Dubai Trade Mission in September 2019 along with 350 Realtors. President & Broker of Everest Global Real Estate LLC. A Billion Dollar Development in Orlando, Florida www.EverestPlace.com (Kissimmee, Fl.) Peter Leon & his team handles all aspect of Real Estate Resident, Commercial, and financing. "Building Global Bridges"

Jeff Barnes, Producer
Jeff Barnes has been a professional in the media business for over 20 years. He's risen from the ranks of cable puller to grip to camera operator to producer and director. Jeff started his professional career as an independent contractor and moved into television news working for local South Florida stations as well as CBS and NBC. From there he branched off into special and creative projects eventually creating and growing his own production company. Jeff has won numerous awards including Emmys and ProMax Gold.
Gabriel Kipling Tyner, Producer has a degree in Anthropology with a minor in Latin American Studies and Classics, but he believes that documentaries and film are the ultimate study of the human condition. Film is the process of producers and directors trying to recreate the human experience. In addition, documentaries are the true study of human beings in their habitat. Also, he has directed and produced live news for ABC. He also spent some time at FOX news. Two of his recent shorts "Chiefland" and "Chasing Ghosts" screened at last years Fort Lauderdale International Film Festival. Gabriel's unique brand of storytelling comes from years of producing stories for news station and working as an independent video editor for Disney. He spends his free time making documentaries and helping at risk youth learn multi-media journalism to help them prepare for the 21st century. In addition, he is on the board of directors for the South Florida Chapter of the Society of Professional Journalists who's mission is "encouraging freedom of information, and preserving and protecting public access to the government."
Andrea Ocampo, Correspondent: Andrea, a fan favorite known for her energy, addicting personality and authenticity. is a bilingual sports,entertainment and lifestyle television host. Her strong reputation and refined talents have been paired with
broadcast industry leaders like the NHL, NFL, WWE, Disney World, Travel Channel, CNN, ESPN and Univision. Most
recently, she put her tenacious spirit to work in the world of sports and entertainment, where her following has
grown exponentially and internationally.
Andrea broke into the business as a Miami Dolphins Cheerleader, all while attending Florida International University
and The Art Institute. She got her start in broadcasting as an intern at NBC6 where she soon realized that she had
found her passion.
When she's not in front of the camera she's an avid writer. Andrea co-authored an Amazon best-seller, "Lead with
Success,". Andrea speaks candidly about her personal journey into the entertainment industry and how she was drawn into the sports sector specifically. It's undoubtedly where she found her niche, but she learned quickly that preserving her values and trusting her intuition could challenge the status quo and earn invaluable respect and notoriety.
Karyn Turk, Correspondent: is one of social media's most authentic personalities. She is a constant source of information regarding community, business, politics, non-profit advocacy, and issues that impact modern women. She was Mrs. Florida, 2016 and is a regular fixture on the Palm Beach social scene. She dedicates a great deal of time to non-profit endeavors and charitable initiatives.
Karyn is the face of an international skincare line and is internationally recognized. She has been described as "someone who can instantly change the energy in a room to positive". She really is a true Palm Beach Insider. Beyond her model exterior, she has held executive level positions with major media outlets, including CBS.
After her successful climb of the corporate ladder; Karyn was excited to get back in front of the camera. True to her New Jersey roots, she is a straight shooter who gets right to the point. She is passionate about sharing stories and topics that resonate with her audience. Karyn enjoys hearing different viewpoints on today's headline. She is always game to grab a camera for an interview. She is sometimes known for her talents in debating tough issues and has a real knack for creating impactful dialogue. Karyn also appears on national news segments and is a internationally recognized journalist. This year, Karyn is ranked at #201 of the Top 250 Most Influential Business Journalists in the World by Richtopia. Last year, she graced the covers of national magazines, including Stepmom magazine and Country Club Living. When she isn't busy traveling between L.A., N.Y.C. and D.C., she is a Florida girl at heart, and embraces living on one of our beautiful south Florida beaches.
Molly Dare Hillenbrand, Correspondent is known for her fun and outgoing presence on camera as well as being a PR powerhouse. As owner of hillenBRAND Media, which focuses on PR for luxury brands and businesses, along with Allure of Travel which showcases the best in luxury resorts and fashion, she is the go-to connoisseur in up and coming high end lifestyle.
Molly hails from Princeton, New Jersey and has called both New York City and Chicago home before moving to South Florida in 2016. She started her professional career at Goldman Sachs in NYC, moved on to the PR world in the music industry and after her two beautiful children were born she opened two successful luxury children's clothing stores in NJ and Chicago.
Her greatest love is her two children and she is a passionate philanthropist spending many years fundraising for Operation Smile and on numerous committees for local charities.
Molly is a staple in the south Florida social scene while dividing her time between New York, Chicago and LA - always on the hunt to bring you the best of the best in up and coming luxury brands.
Evan Golden, Correspondent: You may have seen Evan in national TV ads for Ovaltine, reciting that famous line, "More Ovaltine, please!", or more recently for his lead role on the reality show Ivana Young Man, hosted by Ivana Trump. A true Florida boy, born and raised, Evan is as passionate about the community as he is entertaining them. His love for the camera began as co-host of the Marjory Stoneman Douglas High School news program, where he found a medium to reach out to his fellow students. While attending the University of Central Florida as an Interpersonal Communications and Film major, Evan interned at ABC network affiliate WPLG, gaining invaluable experience connecting with the community.
Soon after graduation, he hosted local entertainment shows in the Miami and Orlando areas, as well as a pilot for VideoFame, before being given his own program A-List TV.Evan went on to star in a number of TV roles, from an MTV special with Carmen Electra, to a Prom Special on The WB (now CW), to Shut Up and Model, Trigger Happy TV, and The Mandy Moore Show. He's even had a successful stint as print model for a number of major national campaigns, was named Universal Studios Orlando spokesmodel, and appeared in commercials for international brands like Disney and Rockstar Energy Drink—a long way from his Ovaltine days!
When he's not hosting or producing television, Evan spends his time entertaining his family at home. Now residing in Coral Springs, Florida, Evan is happily married and the father of two precocious young boys who are already making a wave in the business themselves
Max Tucci, Correspondent: was born in Manhattan, New York on February 14th, 1979. He is Vice
President of Oscar's Delmonico Inc., a Lifestyle Expert, Celebrity Chef,
Radio Host, Author and owner of Oscar's Delmonico Vodka. He is the grandson
and son of famed restauranteurs Oscar Tucci and Mario Tucci, both of
Oscar's Delmonico's Restaurant, New York.
Max has appeared as a fashion expert on American's Next Top Model with Tyra
Banks. Is a celebrity chef that is featured on shows such as "Dr.
Steve" and "What's Cooking," as well as a co-host of a cooking show with NBA
Star Darryl "Chocolate Thunder" Dawkins. Max also is a featured, Lifestyle Expert and Celebrity Chef/Food Expert for both eHow.com and About.com.
Max also once carried the title "One of New York's Most Eligible Bachelors"
according to Gotham Magazine. The literal world loves Max, he has been
featured in "Big Shoes" by Al Roker and Friends as well as "Extreme
Entertaining Made Simple" by Eduardo Xol and most recently "The Big Picture"
by Josh Sapan President and CEO of AMT Network Inc.
Max is also know as a radio show host, hosting "2theMAX! On BBS Talk Radio
and now "Max & Friends!" on LA Talk Radio www.latalkradio.com Max has
interviewed celebrities, gurus, international spiritual leaders, authors,
comedians, inspirational speakers, psychics, sex & relationship experts and
even a murderer.
Max has been featured in Who's Who in The World 2012 and 2013 and Who's Who
in AMERICA 2010, 2011, 2012 and 2013.
Max resides between Miami, LA, NYC, CT and Florence, Italy.
Jessica Koussevitzky Correspondent is no stranger to the spotlight. As one of the main cast members on VH1 prime time reality series "You're Cut Off", Season 2, Jessica became well known nationally from the show's huge viewership. Jessica has also been featured on Oprah's All-Stars "20 Questions for 20 Somethings", as a guest on VH1's "Top 20 Countdown", as a celebrity "Familiar Face" for the NOH8 campaign, and she's been an active member of the Hollywood Knights Charity Celebrity Basketball Team.
Jessica's appearances include "Fashion's Night Out" in Beverly Hills, the "Operation Smile Gala" honoring Harrison Ford at the Beverly Hilton, and as a featured panel member reality star at the "Reality Rocks Expo". Jessica has been featured as a celebrity host at events such as the "Operation Smile" South Florida gala, a television premier party at District 36 in New York City, an evening at Opium at the Hard Rock Casino in Hollywood, Florida, a television premier party at Club 50 at the Viceroy Hotel, and a premier gala at Kitchen 305 in Miami Beach.
She herself has been a red carpet V.I.P. to events that include the Super Bowl, The Grammy's and numerous entertainment events in Los Angeles, New York and South Florida.
Since joining the Eye on South Florida Team, Jessica has covered events such as the annual Ft. Lauderdale Winterfest Boat Parade, the Fearless MS Fashion Luncheon, the Tribe Vodka Latke 2013 and the Winterfest Black Tie Ball.
Jessica was born and raised in South Florida, and is a graduate of the University of Central Florida. She received her Bachelor of Science at the age of twenty-one, majoring in Legal Studies.
Edwi
n L. Crammer, Correspondent & CPA- President & Founder of Edwin L. Crammer, PA a Florida chartered Professional Association, providing Accounting and Tax services for a number of small and varied businesses in South Florida and ten other States since 1983. His office is located in Sunrise, Florida. Accounting is his second career having started his professional life working in New York in the Field of Advertising. Working in the Advertising field he was employed at several small Advertising agencies in the city of New York, during the so called "Mad Men" era. During that same period he was also employed for four years with Vogue Magazine, as the head of their Promotional Advertising department. Born in England he emigrated as a young boy with his parents to the United States and grew up in Brooklyn, NY. Along the way he married a young girl from Hillside, NJ and spent the next 15 years residing in New Jersey before moving to Florida in 1977. Edwin earned his Bachelor and Master's degrees in Accounting, from Nova Southeastern University, prior to sitting for the CPA exam. Edwin has three children, the eldest is employed with him in his Accounting Practice.
Michael j. Maville
Engineer
Mr. Maville is a telecommunications executive with over 35 years experience in broadcasting, 20 of which has been at the director, executive level. He has built several digital stations and converted several stations from single channel broadcasting to multicasting operations. He has consulted on corporate purchases and advised on News operations. He holds an undergraduate degree in Communications and an MBA from Syracuse University. He and his wife reside in Boca Raton, Fl.
Les Morgenstein - Born in Brooklyn NY, Les proudly served his country in the US Army at Ft Gordon and Ft Benning, Georgia before being shipped overseas to Stuttgart Germany. He served as a Sergeant in the Military Police. While assigned overseas, Les, besides his police duties, became the head basketball coach for the US Army girls' basketball team.
Upon Les' return to the US, he began his law enforcement career in 1970 with the New City Police Department. He was a highly decorated officer and rose to the rank of Detective. He was shot in the line-of-duty in 1978 and was awarded the coveted Police Combat Cross along with the Silver Star from the Police Hall of Fame by Congressman Peter King.
In 1980, Les started his career in broadcasting at WLIW/WNET in New York. First working as a volunteer for the nightly news show and working his way up to staff field videographer and studio camera operator. Les travelled around the world, Italy, Turkey, Greece and was responsible for over 65 PBS documentaries. Several of his documentaries have won him many Telly Awards, Gold Aurora Awards and 2 Emmy's for his camera work. Les was also recognized for his hand-held camera work for the NY Knicks, NY Islanders along with the Empire State Games.
After almost 24 years at WLIW/WNET, Les and his wife Jill, moved to Florida where he was hired by WXEL TV as their Field Production Supervisor. He was responsible for hiring and training all new employees in all aspects of field production including but not limited to, lighting, audio and camera operation. Les also had the responsibility of training new hires in all aspects of studio operations.
In 2010, Les and Jill moved from Palm Beach County to Lake County in Central Florida where he took on the role of Guardian Ad Litem for the State Attorney's Office where he is responsible for investigating cases of abused, abandoned and neglected children. He is currently a licensed Private Investigator for the State of Florida.
Eye on Los Angeles
Advisors
Dr. Steve Chan
Senior Advisor
Dr. Steve Chan is currently a Research Fellow at the Massachusetts Institute of Technology (MIT) Department of Comparative Media Studies and was also a Research Fellow in its Science Writing Program. Previously, he led an MIT Engineering Systems Division (ESD) team, which collaborated on a film that was feted at the Sundance Film Festival (one of the largest independent cinema festivals in the world), an MIT School of Engineering team, which was honored as a nominee for the Webby Awards (the leading international award honoring excellence on the Internet) in the Schools/Universities category, and served as an advisor to the MIT Media Lab's OpenIR (a crowd-centric web venue); he had also led Harvard Kennedy School's JFK Forum Archive collaboration with the Library of Congress's National Digital Information Infrastructure Protection Program. He is a graduate of MIT and Harvard University.