Nick Nistico is an exceptionally talented bartender and the beverage program development specialist for Premier Beverage Company. In 2014, Nick trained more than 4,000 hotel and restaurant bartenders and developed cocktail menu and beverage programs for more than 200 bars and restaurants in the United States. He is a founding member of both the Miami and West Palm Beach United States Bartenders' Guild. He is also my go to bartender and Mixologista's Consigliere of craft. (lucky me).
Nick began his career working in the beachside casinos of Atlantic City. Upon moving to south Florida, he has quickly risen to the top of the national and global craft bartending movement. Nick has developed some of the most unique and successful bar programs in the industry including: American Cut, New York City and Atlantic City (Michelin Star chef Marc Forgione); Volver, Philadelphia (Michelin Star chef Jose Garces); Diamond Horseshoe at the Paramount Hotel, Times Square, New York City; Soho Beach House, Miami; and Dolce Italian, Regent Cocktail Club, Miami.
In 2013 Nick won more cocktail competitions than any bartender in the world. He most recently won the 2014 WSWA Best in Show national competition in Las Vegas, NV and the World Tiki Championship at Miami Rum Renaissance. Congratulations to Nick for winning Best Aperitif Cocktail and Best of Show at the WSWA Convention's Iron Mixologist Competition!
Mixologista 7:
1.  Known for …
-Being passionate! Culinary driven cocktails, creating unique balanced flavor, being fiercely competitive. The Plank Smoked Old Fashion. Not being afraid to speak my mind. Perpetration. People who know me know I live my work.
2.  Your go-to drink is…
-Room temp tequila and Ice Cold beer:-) At the end of the day I am a purest. At cocktail bars I lean towards bartenders choice or the daily special.
3.  Must have Garnish …
-Proper Citrus Twist, a clear difference I see between seasoned bartenders and those less exposed to proper training.
4.  Essential Bar accessory …
-A very sharp knife. I always say give me fresh ingredients and a sharp knife and I'll make it happen.
5.  Best local dive …
-Free Spirits. Feels like home, so many great nights with great people. This a staple visit for some of the best in our industry from great chefs to amazing bartenders from around the world when visiting Miami.
6.  You are loving …
-Continuing to LEARN! I never stop trying to learn more and get better! I love being influenced creatively by anything and everything, having a great employer that embraces and motivates me. Watching young bartenders who I work with continue to develop in to true professionals and being grateful to have an impact on them.
7.  This time next year you'll be drinking….
-Whatever I want! Drink what you like! I don't care if it's warm beer or cold vodka. Be open, try new things and enjoy what makes you happy.
#BOOM! Check out Nick's WSWA Convention TV interview: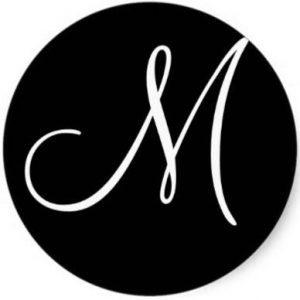 Renée Korbel Quinn | Mixology & Lifestyle Editor
Creating unique content for Eye on South Florida. A Downtown Girl Mixing it up in the South Florida scene. The latest in craft cocktails, craft beers and culinary experiences. Connecting with spirited friends to share ideas, stories and life! Think of it as "Cocktail Therapy". Read her BITES column in Go Riverwalk Magazine and get social on Twitter, Instagram and Facebook.