Riverwalk Fort Lauderdale will honor Kelley Shanley for his role in the growth and development of Riverwalk Park and Downtown Fort Lauderdale at the Riverwalk Annual Tribute on April 23, 2015. Both directly and indirectly, Kelley Shanley has significantly contributed to the Riverwalk's activation and enhancement through his immeasurable support as a past chair of Riverwalk Fort Lauderdale and through his initiatives with the Performing Arts Center Authority, which have enriched our community culturally and aesthetically. Driving the revamping of the Broward Center for Performing Arts' campus and program has undoubtedly positively impacted the Riverwalk Park beautifying the walk and enchanting its pedestrians. As a past president/Board Chair for Riverwalk Fort Lauderdale, I worked closely with Kelley and applaud his contributions to our downtown community.
Genia Duncan Ellis, President and CEO of Riverwalk Fort Lauderdale, shared, "The stewardship of Kelley Shanley in enhancing the recognition of the Broward Center for its arts, entertainment, and educational opportunities has put Fort Lauderdale at the forefront of the industry. You can still purchase tickets click here for more information.
Premier Beverage Company, partner and sponsor, has created a unique cocktail for this celebration featuring Bacardi 8. Bacardi's 8-year-old rum reminds me of the style of good whiskey. This rum emotes a light smokiness with a firm oak flavor providing character. My tasting notes include figs, apricots and dried plums with nutmeg and cinnamon spiciness. For a rum it is very balanced and complex. I look forward to tasting this cocktail at the Riverwalk Tribute. Premier Beverage Company has provided to recipe (below) so we can whip one up at home.
BACARDI 8 OLD FASHIONED
2 oz. Bacardi 8
.5 oz. Simple Syrup
2-4 dashes Angostura Bitters
1 large orange peel
Stir Bacardi 8, simple syrup and butters over ice in a mixing glass.
Strain into a rocks glass over fresh ice (preferably one large cube if possible) and garnish with a generous orange peel.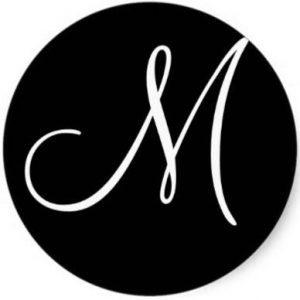 Renée Korbel Quinn | Mixology & Lifestyle Editor
Creating unique content for Eye on South Florida. A Downtown Girl Mixing it up in the South Florida scene. The latest in craft cocktails, craft beers and culinary experiences. Connecting with spirited friends to share ideas, stories and life! Think of it as "Cocktail Therapy". Read her BITES column in Go Riverwalk Magazine and get social on Twitter, Instagram and Facebook.