Two decades ago, the first Las Olas Wine & Food Festival, currently sponsored by Premier Beverage, Bombay Sapphire, New Amsterdam and Dark Horse, took place to benefit the American Lung Association. In the beginning, tastings took place in merchant locations and on the sidewalks. As the event grew and more vendors joined, they began to flow over into the street! Now, the world famous Las Olas Blvd is closed to traffic so street revelers can enjoy this amazing event. Celebrating 20 years, they look forward to bringing guests a spectacular festival! Proceeds benefit the American Lung Association's local lung health programs, education, and research. This is a smokefree event.
Presenting partner Premier Beverage, a member of the Charmer Sunbelt Group, is one of the largest distributors of wines, spirits and other beverages in Florida. From distribution facilities in Tampa and Miramar, Premier services a variety of accounts including hotels, restaurants, bars, nightclubs, grocery and retail stores. Charmer Sunbelt Group is a family-owned business and operates local distributor and/or brokerage houses in 15 markets: Alabama, Arizona, Colorado, Connecticut, Delaware, Florida, Maryland, Mississippi, New Jersey, New York, Pennsylvania, South Carolina, Virginia, and the District of Columbia.
Here are five reasons to attend this $100 ticket event
Bombay Sapphire Lounge: As a staple of the Las Olas Wine & Food Festival, the lounge is where festival guests go to experience custom cocktails like the Bombay Sapphire Raspberry Collins, a modern twist on an old favorite that incorporates freshly squeezed lemons, ripe raspberries, and delicious Bombay Sapphire Gin. At Bombay, they are passionate about producing the finest gin possible. Distilled with 10 precious botanicals, Bombay Sapphire Gin is a complex aromatic liquid that delivers a broader, more balanced flavor.
New Amsterdam Lounge: Located on 8th and Las Olas Boulevard, the New Amsterdam lounge will feature their signature cocktail, The Mule, and will be a space for festival goers to enjoy cocktails and a good time.
The Beer Garden sponsored by American Social: The Beer Garden has been designed to feature up to 10+ styles of beers by: Samuel Adams, Concrete Beach, Lagunitas, Harpoon and Sierra Nevada.
Wine Sales: Festival goers will have the opportunity to place orders on their favorite wines (at a discount) tasted throughout the evening  and they will be delivered directly to your doorstep by The Discount Liquor Group. Be sure to visit The Discount Liquor Group's tent in the intersection of 9th  & Las Olas Blvd or in front of Riverside Hotel.
Art Institute Fashion Show: Enjoy a Couture Fashion Show by the Fashion Honors Group of The Art Institute of Fort Lauderdale.
I have attended this outdoor street festival since 2000 and with the partnership from Premier Beverage Company have seen the event flourish. Last year, I partnered with new American Lung Association Area Director, Cariann Moore to enhance social media strategies and create culinary awards. Last year, more than 2000 attendees enjoyed a variety of food from seventy (70) of South Florida's finest restaurants and more than forty five (45) wine tables, spirits and micro brews. I started the evening at Privé, the VIP reception at Historic Stranahan House on the breezy New River. We received our wine glasses and blingy lanyards, then set out for the four hour tasty extravaganza. We strategically started at the end and worked our way up and around ending at the Bombay Sapphire Lounge. These bites and sips were my favorites:
Ultimate Comfort Food: Publix Aprons Cooking School in Plantation knocked it out of the park with their version of Chicken and Waffle Beignets with a Bacon Maple Syrup passionately prepared by Resident Chef Wes Bonner and Catering Chef Richard Wilson. HEAVEN (They made enough that I could take three !!!)
Best Beer & Surf Pairing: Timpano Ft. Lauderdale's grilled Mussels with melted butter… enough said. Executive Chef Asher Roebuck & team fired up these salty nuggets and we paired them with the crisp taste of Goose Island Brewery's Honker's Ale
Best Beer & Turf Pairing: Hard Rock Cafe – Hollywood, FL succulent fiery grilled Ribs by Executive Chef Carlos Velez & Team. We paired with Goose Island Brewery's Nut Brown Ale with notes of chocolate and honey.
Best Wine Pairing: Grille 401 served two dishes, fresh Tuna Tartare and plump Crab Cakes creating the perfect balance of flavor paired with Apothic White Wine, a Blend of Chardonnay, Riesling and Moscato.
Best "One-Stop" Experience: TAP 42's Melt in your mouth Berkshire Pork Melt topped with Ommegang Three Philosophers Quad Tart Cherry BBQ Sauce, & Whiskey Infused White Cheddar paired with the luscious chocolate and roasted nut flavor of Breckenridge Vanilla Porter.
Most Creative Bite: Packed a flavorful punch with a fresh Ceviche Crisp with tropical seasonings prepared by the team at Sea Level Restaurant and Ocean Bar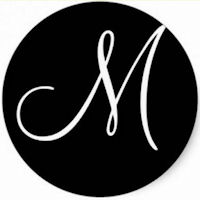 Renée Korbel Quinn | Mixology & Lifestyle Editor
Creating unique content for Eye on South Florida. A Downtown Girl Mixing it up in the South Florida scene. The latest in craft cocktails, craft beers and culinary experiences. Connecting with spirited friends to share ideas, stories and life! Think of it as "Cocktail Therapy". Read her BITES column in Go Riverwalk Magazine and get social on Twitter, Instagram and Facebook.