JEY Hospitality Group's TACOCRAFT and ROK:BRGR are teaming up with Tarpon Bend and will be closing off parking in front of the restaurants on Himmarshee Village's 2nd Street for a Cinco De Mayo Fiesta.
Downtown Himmarshee Village is the thriving entertainment district in the heart of Fort Lauderdale. In the Village you will find unique locally-owned venues awaiting your arrival, each with its own character and charm. Tacocraft features modern interpretations of street food classics and utilizes the best available local, seasonal and sustainable ingredients.
The outside dinner seating will overflow into the street starting at 6 p.m. Dance to live music by the sombrero clad men of Experimento, a Latin Reggae urban soul band. DJ Mark Gallo will also be spinning beats for the crowds. The Kitchen is open till 2 a.m. Located at 204 SW 2ND ST, Fort Lauderdale.
Specials include $2 Gringo, Braised Chicken and Crispy Pork Tacos, $4 all beer selections and $6 Espolón Margaritas all day and all night.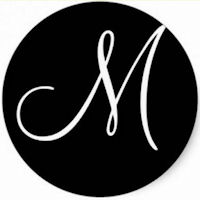 Renée Korbel Quinn | Mixology & Lifestyle Editor
Creating unique content for Eye on South Florida. A Downtown Girl Mixing it up in the South Florida scene. The latest in craft cocktails, craft beers and culinary experiences. Connecting with spirited friends to share ideas, stories and life! Think of it as "Cocktail Therapy". Read her BITES column in Go Riverwalk Magazine and get social on Twitter, Instagram and Facebook.