The Eye On South Florida team was at the Biltmore Hotel for the 31st Annual Everglades Coalition Conference.
The Coalition's Annual Conference seeks to raise critical, timely issues for in-depth debates in an open, accessible forum. Community leaders and political figures come to discuss their positions, pledge their support and offer challenges to the community. The conference is attended by decision-makers from federal, state, local and tribal governments, agency representatives, stakeholders and a vast array of public and private interests including scientists, educators, contractors, conservationists, the media, students and the general public. The conference is the largest annual forum to advance Everglades conservation and restoration.
Speakers included: Michael J. Bean, Principal Deputy Assistant Secretary for Fish and Wildlife and Parks, US Dept of the Interior; Assistant Secretary of the Army Jo-Ellen Darcy; Senator Bill Nelson; Congressman Patrick Murphy; Congresswoman Debbie Wasserman-Schultz; Congressman Curt Clawson; Former US Senator and FL Governor Bob Graham; and FL Fish and Wildlife Conservation Commissioner Ron Bergeron. – See more at: http://www.evergladescoalition.org/conference.html#sthash.8ESyfHuE.dpuf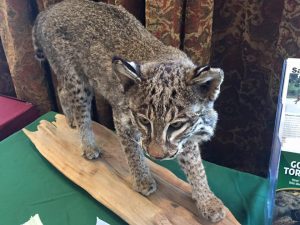 About the Everglades Coalition
The Everglades Coalition is an alliance of more than 50 local, state and national conservation and environmental organizations dedicated to full restoration of the Greater Everglades Ecosystem, from the Kissimmee Chain of Lakes into Lake Okeechobee, through the "River of Grass," out to Florida Bay and the Keys.
Through consensus the Everglades Coalition is dedicated to:
Advocating for the restoration, protection and enhancement of the greater Everglades ecosystem;
Supporting and providing education and public understanding regarding all aspects of the Everglades ecosystem;
Supporting and sponsoring research in the protection, restoration and enhancement of the Everglades ecosystem;
Facilitating the coordination of information resources, strategies and efforts among Everglades Coalition members.
The Coalition works in the public arena to inform decision-makers on the collective view of the conservation community regarding the greater Everglades ecosystem. Some of the tools used by the Coalition include policy papers, comparisons of proposed policy decisions focused on sound science, and public comments on critical aspects of restoration.
The Everglades Coalition is registered as a non-profit, tax-exempt corporation under section 501(c)(3) of the Internal Revenue Code. As such, your donations are tax-deductible.
– See more at: http://www.evergladescoalition.org