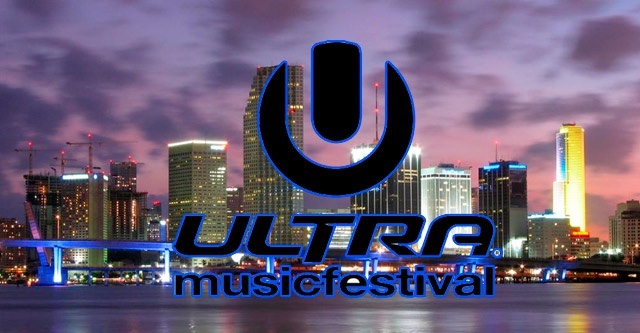 The lineup for the Ultra Music Festival was just announced.
It includes such electronica standards as Tiesto, David Guetta and Afrojack, as well as newer artists like Avicii and Krewella, plus live artists like alternative singer M.I.A. and grime rapper Dizzee Rascal. Fort Lauderdale's own rising DJ Diplo is also on the bill.
It all goes down March 28 to 30 at Miami's Bayfront Park. VIP tickets are sold out, but general tickets for $399.95 are still available. Early bird tickets for the popular fest sold out this past May in four minutes.
Last year, the Ultra Music Festival packed Bayfront Park for two weekends, instead of one. Around 330,000 fans from 95 countries flocked to Miami to catch the over 200 DJ's and electronic musicians that performed like Snoop Dogg, Kaskade and Steve Aoki. The main stage was over 200 feet wide and 100 feet high, housing 1050 lights, 12,000 shots of pyrotechnics and 12 full-color, 32-watt lasers.
Ultra has been going on more than 15 years, and besides Miami, is also in Argentina, Brazil, Chile, Croatia, Ibiza and Korea.
For more information and tickets, go to UltraMusicFestival.com.