The Negroni cocktail was invented circa 1919 in Florence, Italy, at Caffe Rivoire. It's a classic cocktail (made with equal parts Gin – Campari – Vermouth) that has made bitterness palatable for generations of drinkers.
What better way to start off the summer than with a whole week devoted to a classic cocktail? Imbibe Magazine and Campari ​launched National Negroni Week in 2013 to celebrate a world-renowned aperitif and to raise money for charitable causes. This year, more than three thousand bars and restaurants across the country are participating by making classic Negronis and concocting their own Negroni-inspired signature drinks. For each cocktail they sell from June 1-7, they'll donate at least one dollar to a local charitable cause. #NegroniWeek is all about getting OUT and having a drink for a cause, check out our local venues and their charity partners.
Featured Partner: Stache 1920s Drinking Den at 109 SW 2nd Ave. Fort Lauderdale,FL
More locations crafting this aperitif:
1201 N. Federal Hwy.
Fort Lauderdale,FL
Charity: Humane Society of Broward County
3030 Holiday Dr.
Fort Lauderdale, FL
Charity: Children's Miracle Network
3355 NE. 33 St.
Fort Lauderdale, FL
Charity: Humane Society
431 Plaza Real
Boca Raton, FL
Charity: Healthy Bellies
435 Plaza Real
Boca Raton, FL
Charity: Healthy Bellies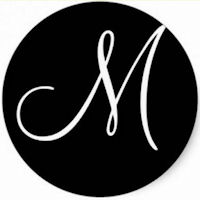 Renée Korbel Quinn | Mixology & Lifestyle Editor
Creating unique content for
Eye on South Florida
. A Downtown Girl Mixing it up in the South Florida scene. The latest in craft cocktails, craft beers and culinary experiences. Connecting with spirited friends to share ideas, stories and life! Think of it as "Cocktail Therapy".