Season 1 Episode 4
Host Max Tucci sits down with Jackie Lewis of the SOS Children's Village to hear his inspirational stories.
About SOS Florida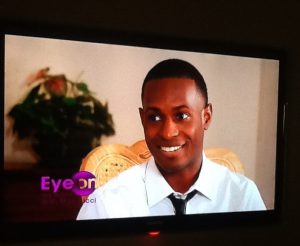 SOS Children's Villages – Florida is a foster care neighborhood in Coconut Creek. Our tree-lined street has twelve houses, which are home to up to seventy-five boys and girls. Our promise of "Healing, Hope and Home for Every Child" assures every child growing up in the Village a safe and secure home, a nurturing family, a vibrant childhood and and array of services to help them overcome their past traumas and build a successful future.
How do the children come to SOS?
Our children have been removed from their homes and families by the courts because of abandoment, abuse and neglect. Caseworkers from ChildNet, the agency overseeing foster care in Broward and Palm Beach County, make a determination of what foster care placements are appropriate for each child in custody. Sibling group placement is a priority for SOS.
How is SOS unique from other foster care organizations?
The Village allows for brothers and sisters, who are typically separated while in foster care, to reunite and maintain their family connection. SOS also provides an 18+ After Care program to help our young adults transition out of foster care after they turn eighteen.
How long do children stay at SOS?
The state of Florida strives to ensure that "no child grows up in foster care." For this reason, the average stay at SOS is approximately two years. During this time, ChildNet is working on a plan to either reunify children with their biological family or find an adoptive home.
What happens when the children turn 18?
SOS was the first organization in Broward County to offer After Care services to its young adults transitioning out of foster care and living on their own for the first time. Because of these services, our alumni continue to have a family to turn to and a home to visit no matter how old they are.
For More info on SOS