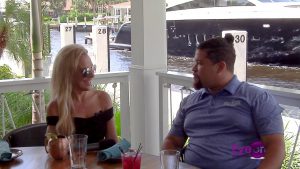 Host Karyn Turk catches up with Moises Acosta, Director of Restaurants at the Las Olas Co talking all about the new kid on the block the Boathouse at The Riverside Hotel. The ultimate waterfront dining experience that joins the worlds of boaters and diners. Grab a seat and watch the beautiful view of the iconic New River, while experiencing the culinary delight offered by celebrity Chef Toby Joseph. After a long day out on the water, dock your boat and join us for a meal, deck shoes and shades meets bottles and breeze.
hours of operation:
Sunday – Thursday 11:00 am – 10:00 pm
Friday – Saturday 11:00 am – 11:00 pm
The Boathouse is a first come first serve establishment. We do not have a reservation system. We do however, have a wait-list that you can be added to for the next available table.